Van Gogh: The Immersive Experience has completely transformed the Olympia Theater into the Dutch painters' dream-like landscapes and memorable self-portraits. Step into "The Starry Night" and "Sunflowers" unlike you ever have before!
After successful exhibits in Atlanta, NYC, London, Barcelona and a number of other cities around the world, this mesmerizing exhibit by Exhibition Hub and Fever arrived in Miami in June of last year. The multisensory journey through these famous bodies of work offers an entirely new way of experiencing art, bringing every stunning detail to life like never before. We were able to
 take a look at it when it first opened
 and it completely blew us away!
Tickets are limited, so don't wait to save your spot —
Get yours here
!
At this stunning exhibit, you'll see Van Gogh's work take over the walls and transform your surroundings with the help of several dozen projectors, hyper-realistic VR headsets, or a mix of both! Artwork from the iconic post-impressionist painter comes to life in a 360-degree digital spectacle illuminating the Olympia Theater in Downtown Miami and turning it into a fully immersive exhibit.
In the interactive portion of the exhibit, you can also try your hand at coloring Van Gogh's most famous works yourself and you can also get an add-on ticket to experience a "Day in the Life" of Van Gogh in a mind-blowing virtual reality journey that will take you through the settings that inspired his most famous works.
Van Gogh: The Immersive Experience is open at the Olympia Theater, and tickets are still available.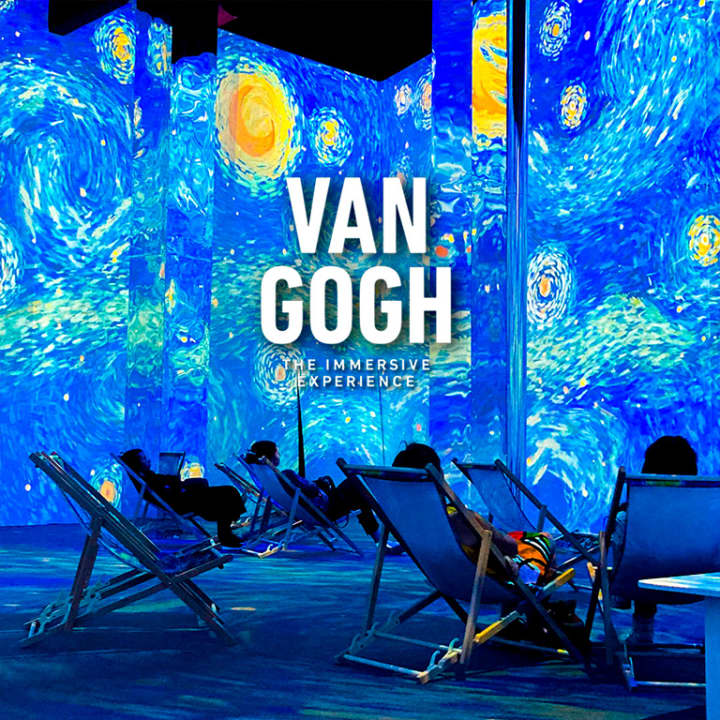 Van Gogh: The Immersive Experience
---