With over 140,000 tickets sold in Miami and 5 million visitors worldwide, the popular exhibit continues to surprise us — creating an atmosphere that feels brand new, each time. Its use of eclectic projections and 360-degree virtual reality brings life to the impressionist paintings we so love, and ultimately presents us with a new perspective on Van Gogh as an artist that is as unexpected as it is fascinating.
If the experience has charmed countless people over the past year, it's because of its dream-like quality. Van Gogh: The Immersive Experience transports attendees into the incomparable universe of the 19th century artist. His life, work, and deepest secrets come to life through a 360-degree digital spectacle where every brushstroke of Van Gogh's paintings comes to life, stimulating your senses.
Since its arrival in the city, countless attendees have been immersed in Van Gogh's pieces and life story. Here's what they had to say about the experience: 
⭐⭐⭐⭐⭐ "Absolutely amazing. This experience was 100% Van Gogh to the 10X power. I highly recommend this experience to anybody who is a fan of the art world." Scotty T.
⭐⭐⭐⭐⭐ "The immersive experience was very successful in conveying Van Gogh's thoughts and feelings. The music and videography were amazing together. The virtual reality was super exciting. It really transported me to the world of Van Gogh like no other medium." Christina G.
⭐⭐⭐⭐⭐ "Incredible exhibit – so well done and loved the format, beautiful historic venue (an added benefit), warm and friendly staff, VR experience is off the carts! This was incredible! Truly enjoyed." Jennifer G.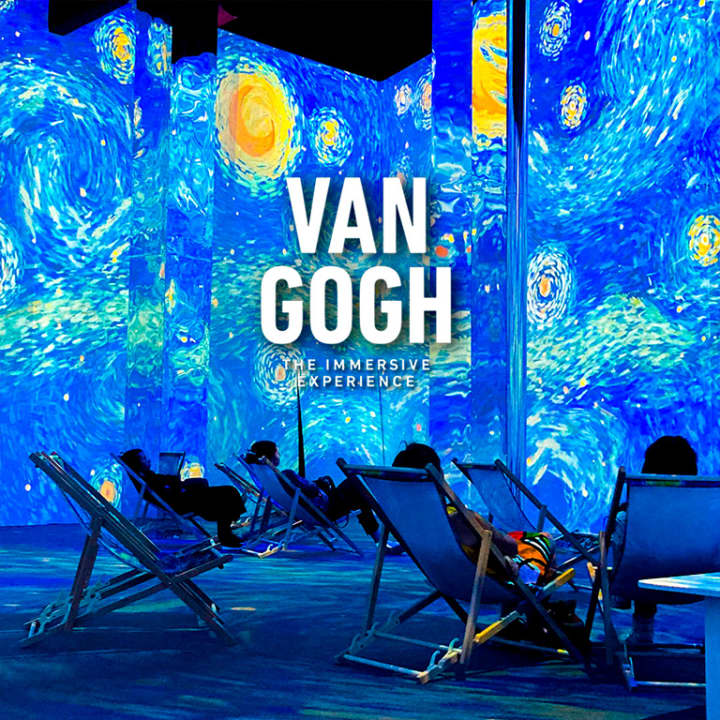 Van Gogh: The Immersive Experience
---