This Little Prince World experience will enchant adults and kids alike by pulling you into its magical universe. The waitlist for tickets is now open so be sure to secure your spot! Watson Island in Miami will be home to this incredibly captivating experience! Tickets go on sale soon to the public on Sept 13th at 9:00 a.m. so get a head start and snag yours.
See the point of view from the beloved character of the Little Prince himself using virtual reality technology. Encounter the fascinating characters from this notable book. Travel and journey through this nostalgic adventure through different visual spaces. Guests will be stranded with the characters and have the backdrop of the sandy setting to set the mood for this visual storytelling!
Join the waitlist and secure your spot to this majestic experience!
Enter into a setting where there's a large sheet of paper with giant drawings, and learn the first part of the story where the Little Prince and his friend decide to start their journey. The story of The Little Prince tells the tale of a pilot who crashed in the Sahara desert but befriends the Little Prince, a boy from a different planet.
The Little Prince speaks to the pilot of his interstellar travels as the pilot fixes his plane in hopes of continuing travels of his own. Guests of this experience will get to travel with the characters to the planets and spaces the characters have traveled.
Sign up for the waitlist and be the first to get your hands on tickets to this immersive experience!
Written by Antoine de Saint-Exupéry, The Little Prince tells the story of enlightenment through exploration. It also shows the wonders of having an open mind and the dangers of narrow-mind thinking. Above all, it shows the importance of relationships and friendships. The experience is incredible for all ages, families or just take your best friend who you wouldn't mind getting lost in different universes with!
This experience is the perfect family friendly plan to revive the best childhood memories and make new ones! Guests are able to enter into Little Prince's mind through cutting edge virtual reality technology.
Waitlist for tickets are open to this epic Little Prince experience!
Just like the childlike perspectives of the prince in the story, the experience is an escape to other worlds. Tap into your inner-child at this captivating spaces and get wrapped up in the imaginative stories told!
When you have completed all of your travels, the outside area is a whole other world to explore. There will be  a variety of  food trucks, rest areas and different statues of the characters of the book for the perfect photograph. There will also be a gift shop with merch so you can take a piece of this epic experience home with you.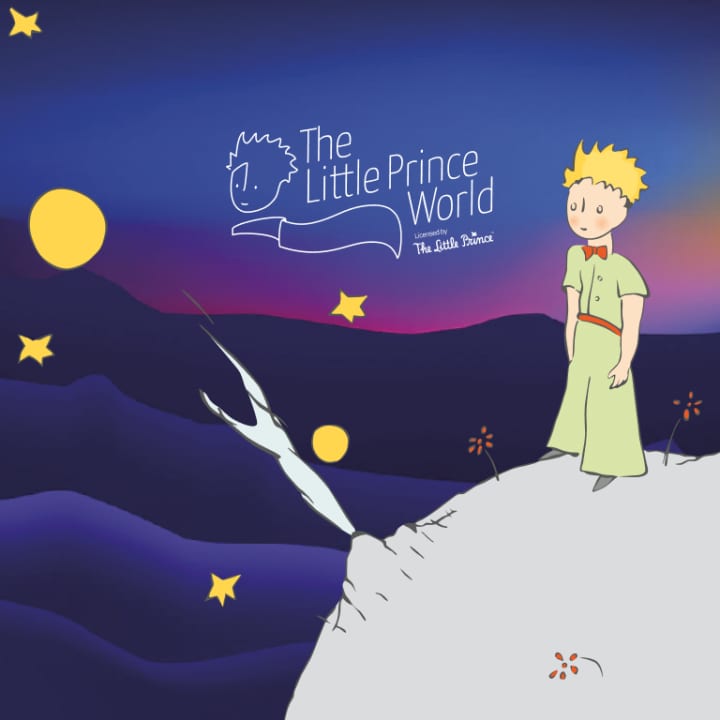 ---