The Horrorland Scare Park experience returns to South Florida starting September 22nd and runs until October 31st. Tickets are available to this family-friendly Halloween extravaganza which will take place at 1111 Parrot Jungle Trail in Miami!
Horrorland opens soon! Enjoy up to 15% off during the opening weekend when you book your tickets!
The themed haunted houses are scattered throughout Horrorland and eerie spaces are designed for the brave of heart. This year, there is an array of new mazes with spooky creatures lie-in-wait to terrorize even the most courageous (if you want them too). 
*Want to enjoy the sights but not the scaries? Get a "Do Not Scare" necklace, which will be provided to young children and those who do not want performers to come close to them. This is a family-friendly event recommended for visitors 10 years and older.
Snag tickets to this scream-tastic experience!
There is also La Muerte Plaza, which is a special tribute to Dia De Los Muertos. Add more to this chilling good time with Circus performers at the Monster Stomp! Enjoy this  devilish dance show which captures guests in murderous mischief and take a look at the Freak Show which brings out unique human wonders you've never seen before! 
All of these unique scream zones could be why this experience was voted the best and most original Halloween Attraction in South Florida. From the creakiest of doors to shocks at every turn, each element designed is well thought out to serve the most sinister of surprises for adults, kids and everyone in between!
We're over summer & ready for Halloween! Explore all Horrorland has to offer!
You can take a breather at the Cemetery Bar on Creepy Beach and relish the macabre nightlife, decadent cocktails, great music, and delicious grub! The stop is a welcome break before continuing the nerve-strumming thrills! 
The Horrorland Scare Park is for all ages and it comes to Jungle Island from Sept. 22nd through Oct. 31st. From Monday to Saturday entry is from 7 p.m.-11 p.m. and on Sundays the park is open from 7 p.m.-10:30 p.m.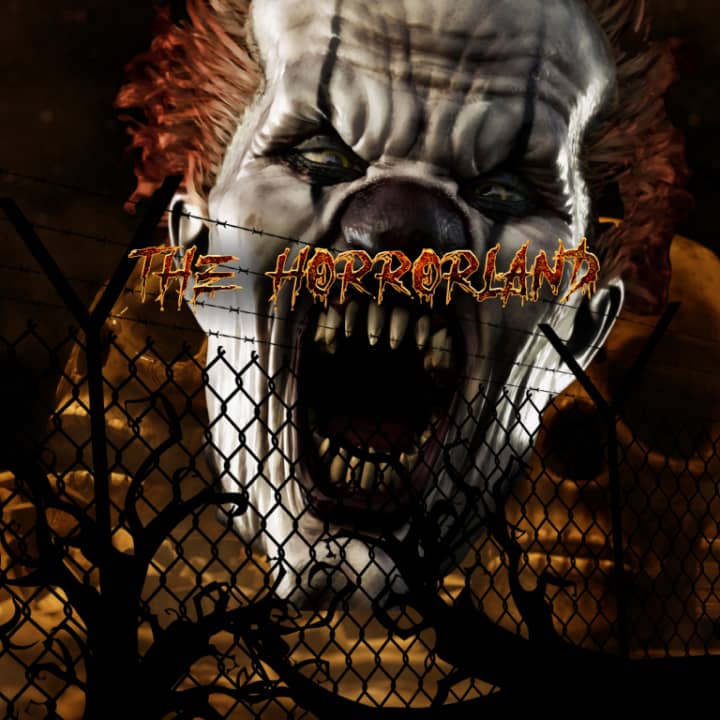 The Horrorland Scream Park
---