This ultimate Halloween destination has many twists and turns and dozens of scream zones! The Horrorland Scare Park returns to Miami bigger and better this September, just in time for Halloween and tickets are on sale now!
Horrorland opens soon! Enjoy up to 15% off during the opening weekend when you book your tickets!
You'll find out first hand why Horrorland Scare Park was voted the best and most original Halloween Attraction in South Florida. Brace yourself for heart-pounding thrills as you trek through this trail of terror! 
Secure your tix if you're over summer and ready for Halloween!
Venture into Horrorland and experience all kinds of creatures. There are five haunted houses to explore and over 15 scare zones! From spaces dubbed Clown Palooza, Granny's Basement and Nun's Revenge, the amount of horrifying characters are limitless!
Remember to breathe and hydrate when you can, the adrenaline rush will keep your nerves plucked throughout the entire experience! You might also need to break out the sage and crystals for areas like Voodoo and the Stranger House!
Tickets will go faster than you running from a creepy woman with a knife!
Experience a mesmerizing circus show as well with freakish Cirque performances! It's complete with professional actors, elaborate stage setups, and striking makeup perfect to enchant anyone at any age under its spooky spell!
For kids specifically, there are spaces to enjoy such as Insanity Playground, the Hell Pumpkin space, Vampire Circus and much more!  It's not all about horror and gore of course, there are rest areas, Macabre Food Village, and even a gift shop to commemorate the scaries of the day! 
*Note: Neon necklaces will be provided to young children and those who do not want performers to come close to them. This experience is meant for all ages.
]Don't miss this creep-tastic good time and secure your spot here!
For the adults, there are two delightfully eerie bars. Pick your poison at either the Spooky Bar or the Coffin Bar…or both! Aside from food, drinks and screams, there's even a horror art exhibition to enjoy.
Whether you're a child, adult or a kid at heart, Horrorland has something for everyone at any age! Experience all it has to offer or just observe the kooky festivities, this Halloween experience is not to be missed.
So get rid of those Summer blues! We're ready for all things Fall, scary and pumpkin-flavored!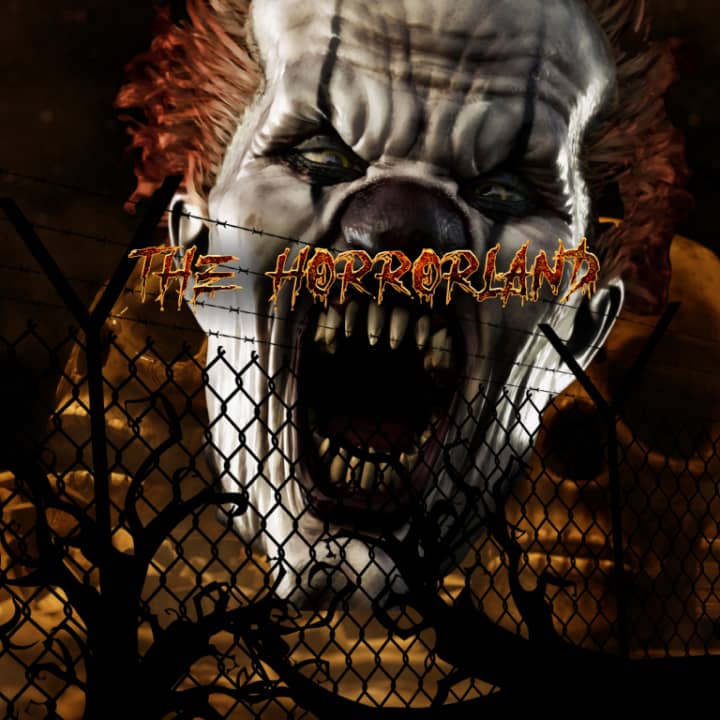 The Horrorland Scream Park
---