The first of its kind, digital art space ARTECHOUSE just unveiled its latest exhibit that celebrates and explores the Pantone Color of the Year 2023, PANTONE 18-1750 Viva Magenta. Centered around the chosen color, "MAGENTAVERSE" combines state-of-the-art technology and digital tools to allow guests to feel the power of the vibrant crimson red shade scaled to fantastical proportions.
More than just a color, the unmissable installation will feature immersive rooms of textures and interactions that will whisk you away in a multisensory adventure, and tickets have just gone on sale!
The exhibit will also feature content and explorations of space and technology from Pantone partners NASA and Motorola.
Described as "an unconventional shade for an unconventional time" and a bold shade of red that promotes "optimism and joy," Viva Magenta was officially unveiled during Miami Art Week. Each year, Pantone's Color Institute selects an annual Color of the Year through a process that involves trend analysis, color trend forecasting and research.
"We are proud to have partnered with Pantone for the past four years on these one-of-a-kind experiences," said Sandro Kereselidze, Founder and Chief Creative Officer of ARTECHOUSE. "Together, we have been able to use state-of-the-art technology and design tools to push the possibilities not only of the 2023 Color of the Year, but also of immersive art at large. Each year, we have brought bigger and more eager audiences to our work, and we look forward to continuing that project."
This is the fourth consecutive year ARTECHOUSE and Pantone are collaborating to reveal the Pantone Color of the Year, but the very first time a dedicated exhibit will be open to the public. In 2021, ARTECHOUSE NYC presented an immersive experience revolving around Very Peri, the 2022 Pantone Color of the Year, using the shade PANTONE 17-3938—a dynamic periwinkle blue hue with a vivifying violet red undertone. That project came on the heels of immersive experiences dedicated to Pantone's Colors of the Year in 2021, PANTONE 17-5104 Ultimate Gray and PANTONE 13-0647 Illuminating, and PANTONE 19-4052 Classic Blue in 2020.
Tickets for "MAGENTAVERSE" are now on sale and the installation will be on view until Spring 2023. Open Monday through Sunday from 1 p.m. to 8 p.m., it is located at the newly renovated ARTECHOUSE South Beach location at 736 Collins Ave, Miami Beach, FL 33139.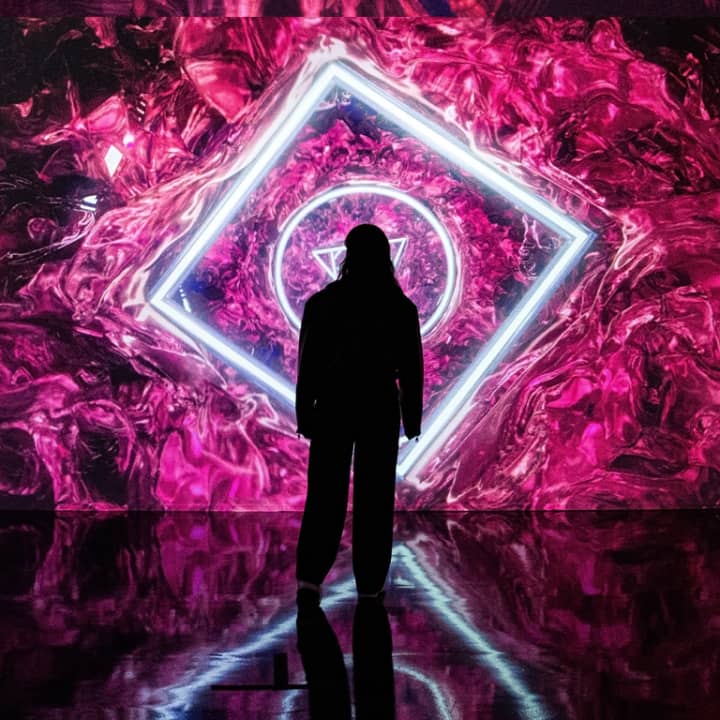 MAGENTAVERSE - An ARTECHOUSE Tech Exhibit
---