Following its successful run in 2021, Dining in the Dark with The Secret Society tasting experience has arrived in Miami with a whole new narrative. Get ready for a unique sensory dining experience in pitch-black darkness that is sure to surprise your senses and test out your taste buds.
And tickets for the experience are on sale here!
In this mystifying multi-sensory experience, everybody arrives masked and mysterious. A masked and mysterious enigmatic characters known as The Secret Society will welcome you into their fold and lead you to your table. As you attempt to analyze the surrounding sinister room it will suddenly be covered in darkness. All you're left with will be your remaining four senses to guide you while you progress through the delectable 5-course surprise tasting menu.
With luck, you will be initiated into the Secret Society provided you pass a few trivial tests and trials. Dress smart and pay attention, because you're in for an inconspicuous induction like you've never seen before.
'Dining In The Dark' has received some rave reviews from attendees who have experienced the event in cities around the world.
Mariah C. – "This Experience left us speechless it was AMAZING !!!!! We were so thrilled this event was our first time ever trying this. Beautiful ambiance and a lot of detail. I will make sure to spread the good word around to be a part of this event!!!!! Thank you"
John. M – "Loved the three course meal, the entertainment was awesome, the staff was very helpful and professional. The covid 19 procedures were up-to-date. Thanks for a wonderful time, looking forward to coming back again."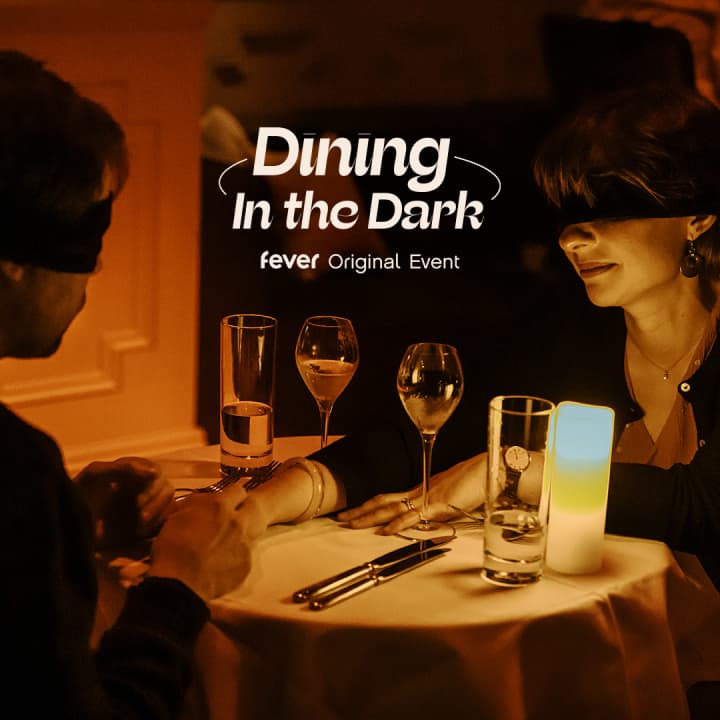 Omakase In The Dark: A Unique Blindfolded Dining Experience
June 6, 2023 5:00 PM
$100.00
---